Booster Juice: Birthday Freebie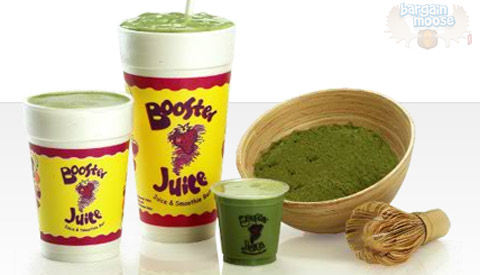 If you sign up for the email newsletters at BoosterJuice.com, they will send you a coupon for a free birthday smoothie, when your birthday comes around.
When you click the above link, click on the orange circle called "nation." In there, fill in the form with all your details, making sure to select your local Booster Juice store. Once you've done that, they will send you a confirmation email with a link to click.
I'd recommend adding your correct date of birth, don't try and spoof it. Some stores would ask for ID when you're redeeming a birthday coupon, as they don't want people taking advantage of the freebies.
The free coupon can only be redeemed on the actual date of your birthday, at the store you name in the sign-up process.
There are loads of Canadian locations for Booster Juice - you can see them at the green circle with the world in it, titled "where."