Air Canada Vacations May & June Super Clearance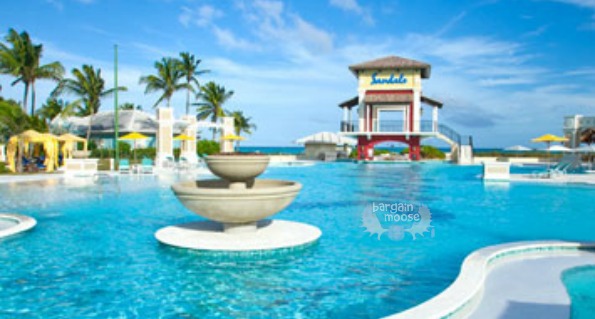 Right now Air Canada Vacations is having a super clearance sale on trips to Mexico and the Caribbean. If you have the freedom to travel on varying dates, then this sale is for you.
Right now with the temperature at 23 degrees in Ontario, you might be thinking why would anyone want to head south right now? Well, I've been south at varying times of the year and I'll tell you that winter is my least favourite time to go away. It is all well and good to escape the cold and snow, but sometimes it is not even warm enough to swim when you get down there. I love going in the spring and fall, when the weather is good and hot and the drinks are very cold.
I can't link you to all the great deals so I'll provide you with a list of the deals I saw (they may change as people book):
Puerto Plata All-Inclusive Casa Marina Beach Resort - $397.95 + $387.76 (taxes and fees) for seven nights from May 22nd
Cuba all-inclusive Tryp Cayo Coco - $526.10 + $195.16 (taxes and fees) for seven nights from June 1st
Montego Bay All-Inclusive Sunset Beach Resort, Spa and Waterpark - $675.45 + $376.66 (taxes and fees) for seven nights from June 5th
St. Lucia Bay Gardens Inn - $644.58 + $306.26 (taxes and fees) for seven nights from June 9th
(Expiry: Unknown)