Lonely Planet Promo Code: 50% Off Everything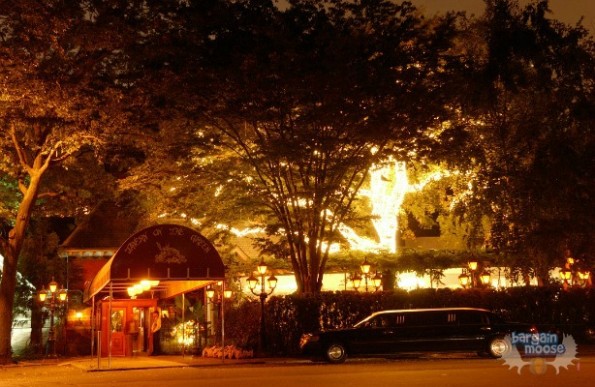 Do you have travel plans in the near future, or are you constantly planning that dream vacation in your head?  I've found a juicy promo code to help you with your plans, real or imaginary, with 50% off everything at Lonely Planet.  They are calling this code a secret, but we're letting the cat out of the bag.
Click here to shop @ LonelyPlanet.com now
Coupon Code: LPSECRET
Discount: 50% off
Expiry: 18th July 2014
I am currently planning a few trips, both real and imaginary.  We are going to go back to New York City in the fall.  The last time we visited (the first trip there for both of us), we had a whirlwind 36 or so hours in the city.  We saw some of the bigger sites like the Statue of Liberty, the Empire State Building, Rockefeller Centre, and Times Square.  We did find ourselves a little overwhelmed and slightly lost from time to time.  I found this great deal on the City Box Set Limited Edition (USD$30.00 with coupon offer, reg. $59.99) which includes city guides for Paris, London and New York City.  Paris and London are high on my travel wish list, so this deal will help me out in the present and future.
Another cool resource I found is the Cycling in France Guide.  You can choose from the book (USD$12.50, reg. $24.99), eBook (USD$8.74, reg. $24.99) or you can purchase PDF copies of individual chapters (USD$2.48, reg. $4.95).  A little secret of my own is that I'm hoping my boyfriend will pop the question one of these days, and I'm hoping for a glorious honeymoon in Europe, with a strong focus in France.  I am a lover of all things wine, and my boyfriend is an avid cyclist.  I figure we can both be really, really happy with a honeymoon spent cycling the French countryside with some stops at Chateaux to sample wine along the way.
We recently blogged about another sale at Lonely Planet, you can check that out here to see what Eva had to say about Lonely Planet's print and digital guidebooks.
Lonely Planet offers free shipping on orders over US$40.  I found that my order was still free as long as the original price was over $40, even if the coupon brought it under that.
Check back to Bargainmoose forums for more Lonely Planet coupons anytime!