Well.ca: Up to 75% Off 1500+ Products for Boxing Day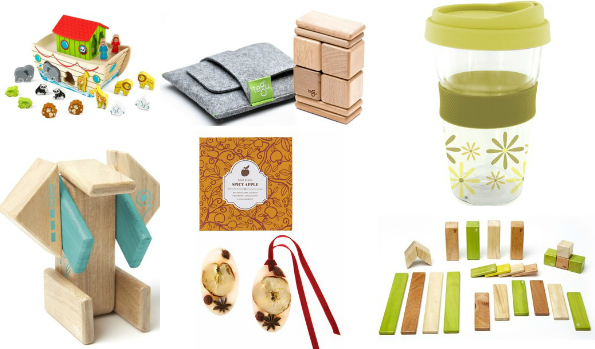 Well.ca is offering up to 75% off over 1500 products for this Boxing Day. While most products are up to the 50% off range, I did find several items for a much higher discount. Receive free shipping on $29 or more.
The Danielle Creations My Case Quilted Mobile Phone Case in purple, black, and teal are on sale from $19.98 down to $2.99 each. This cell phone case fits an iPhone 5 or smaller phone. I happen to have an iPhone 5, so this is a great deal for me.
This Bios 4Ever Glass Tumbler with Band Green Floral is a fantastic little deal. The tumbler is made of glass and it has a green silicone lid. Thus, the tumbler is perfectly reusable and you can drink coffee, tea, and more from it. This tumbler will last a lifetime! Originally $8.98, it is now $4.49.
If new makeup brushes are in your future, check out the Danielle Creations 7 Piece Roll - it comes with seven brushes inside a roll-up case. Originally $32.98, they are now on sale for $16.48. Choose from three colours:
This Gillette Venus Snap with Embrace Holiday Gift Set is a great way to try a new product. The kit includes the Venus Snap with blade, body wash, and shaving gel. Originally $20.96, the kit is on sale for $14.50. Given that the Venus Snap alone costs $10.98 at Amazon and Walmart, I figured this was a nice offer.

These Compendium Tickle Monster Mitts might be the cutest things in the world. They are made for adults - you simply stick your fingers out the little holes (with flaps) on the mitts and tickle your kid! Originally $22.99, they are on sale for $16.09. The same mitts are currently $20.37 @ Amazon.
The Tegu Magnetic Wooden Block Set - Jungle is a pretty popular set. Originally $89.99, Well.ca is currently selling this 24-block set for just $58. The same set currently costs $68.66 @ Amazon.  These toy deals are super fun as they are better than the prices at Amazon! This KidKraft Noah's Ark Shape Sorter is great for younger children. Originally $34.96, it is now on sale for just $23.
Now we can get to my favourite deal of the sale. This Rosy Rings Spicy Apple Oval Sachet is on sale from $30.96 down to $7.50. This sachet of gorgeous natural scents will make your room smell like a freshly baked apple pie. This set includes two oval apple sachets.
There are so many things on sale that I could not hope to go through them all. Shop the sale for yourself to score the best deals.
(Expiry: 28th December 2015)