Walmart Canada: Fall Toy Clearance Blowout – Toys from $2!! (Barbie, Monster High, Fisher-Price & Tons More!)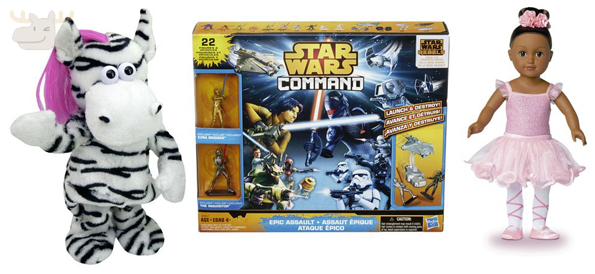 This weekend, Walmart Canada is having a clearance blowout on their toy section, for fall… which has just begun. Prices start at only $2 for some items, and as we've seen in previous weeks, there are some really excellent toy deals to be had. It's a brilliant time to start stocking up on the bargains for Christmas!
There are over 400 items for sale in this particular sale, with many top brand names which you know any love. You can find deals on Barbie, Jake and the Neverland Pirates, Fisher Price, Monster High, Transformers, Thomas & Friends, and tons more.
In terms of the most popular toy deals, I am going to fire a few examples at you now:
Just watch out for this though – the BOOMco. Stealth Ambush Blaster which was $42.97 and is now $28 – it's also $28 at Amazon with free shipping too, so that might be your preference on that one.
Now, I didn't price compare every single item above as I will have to leave that to you guys – so make sure you have a quick google before buying. As you can see from the blaster example, it's more beneficial to buy from Amazon on its own – so make sure you are a savvy shopper when considering what you buy today.
What About Shipping?
Orders under $50 would be charged a small fee, if you want to get them shipped to your home. However, most orders over $50 will ship for free. If you don't spend as much as that, then consider ordering online because you can collect at your local Canada Post or a Grab & Go locker – that's totally free. It's definitely a good option to consider when ordering online at Walmart Canada.
(Expires: unknown)