Up To 50% Off Green Toys @ Amazon.ca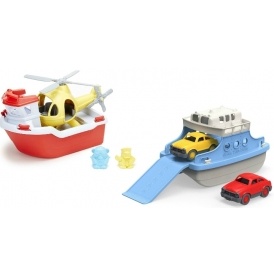 I just picked up a few toys for my son this Christmas - and he is going to love them! It is hard to find engaging bath toys that my son will love and I just hit the jackpot. Right now Amazon.ca has Green Toys on sale for up to 50% off their original price! Santa must be a mind-reader.
Here are some of the Green Toys on sale at Amazon Canada for up to 50% off that caught my eye:
Get free shipping on orders over $35. Be careful though - I did happen to notice that some of the toys under $10 are add-on only items which means your cart needs to total $35 before that item in order to get free shipping and handling.