Toys R Us Canada Promo Code: Save $5 On $15+ Of Little People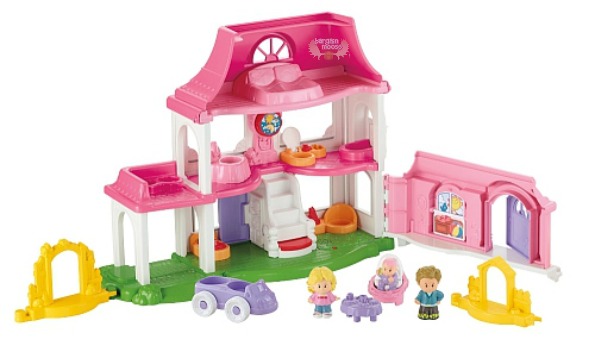 Before our Playmobil obsession, we had a Little People obsession. Little People are the perfect toys for the three and under age set (and maybe even a little older). Right now, Toys R Us has a coupon code for $5 off your $15 or more purchase of Little People.
Click here to shop @ Toysrus.ca now
Coupon Code: LPFIRSTBDAY
Discount: $5 off
Expiry: unknown
Although my youngest son is three, he still quite actively plays with his Little People sets, and we have a number of them. I almost think of this toy as an investment because I find they sell very well at Mom to Mom sales after your children are done with them, since they can be a bit of a cost to buy at first, but they really stay in good shape. This might be surprising considering the age group playing with them, but all of our sets, which I've had for about eight years, are in perfect condition.
It looks like Toys R Us is doing this coupon as a way of saying that Little People toys are perfect for baby's first birthday gifts and I totally agree.
There are quite a few sets and accessories to choose from, but I always wanted to get my kids the Wheelies stand 'n play ramp. I've seen this item at playgroup and the kids always gravitate to it. What kid doesn't love to push a car down a slide? They could seriously do this for hours. This set is normally $54.99, but add the coupon and it will only be $49.99.
When I was a child, I actually had a Little People bus. Unfortunately, I don't have it anymore, which is a shame because some of these vintage toys sell for quite a bit of money these days! The 2014 Lil Movers school bus sells for $29.99 and with coupon, you'll get it for $24.99 instead.
Sometimes with coupons like these, we just want to spend the exact amount, so check out this Disney Aurora and Friends set for $14.99, which after coupon will come down to $9.99.
Shipping is free once you spend over $25, so even though the coupon threshold is $15, you might want to go up a bit and save on shipping.
Check for all of our Toys R Us coupon in the forum.