Toys R Us Canada: Moonlight Madness Sale Online & In-stores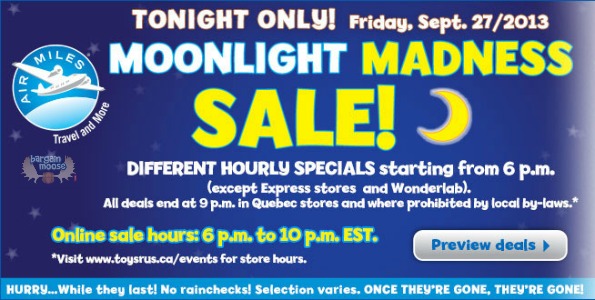 Toys R Us is having a moonlight madness sale tonight! From 6pm until 10pm EST, there will be different sales on, both online and in-stores.
The actual prices aren't listed, but you can see what will be on sale. So, if you have items on your wish list, which you see on the deals lists, get online (or go to the store) at the time stated and pick up the item! The deals are:
Shipping is free when you spend over $100.
(Expiry: 27th September 2013)