LEGO Sets on Sale from $11.47 @ Toys R Us Canada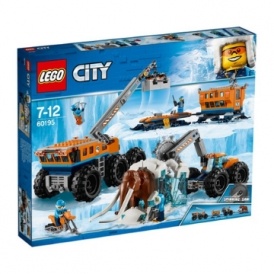 It seems like we're seeing LEGO sales pop up just everywhere lately – and Toys R Us Canada is the latest store to add deals to the mix.
For a limited time, select sets are marked down, with prices starting at $11.47!
As of this morning, there are still 40 different sets on sale, including kits from the LEGO City, LEGO Friends and LEGO Technic collections.
With all things considered, these are some of the best prices you'll see on LEGO.
It's fair to say Costco usually beats all other competitors when it comes to toys, but they're selling this LEGO Creator Cruising Adventures set for $68.99 – and Toys R Us has it for $63.97!
Shipping options vary a bit, but most sets will ship free as part of orders over $49. You may also be able to pick up certain sets from a store near you at no extra charge.
If you like this, you may like these...