Toys R Us Canada: Free Play Day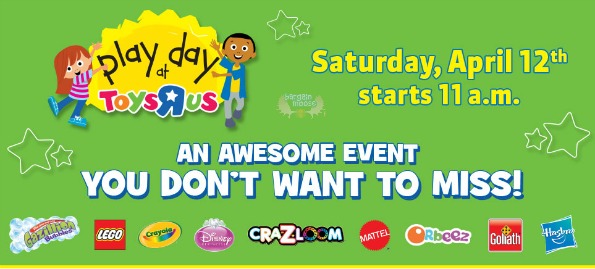 Today at Toys R Us, you can enjoy a free Play Day! Starting at 11am, you can do make and takes, get free prizes and generally enjoy yourself!
If you are looking for something fun to do today with the kids, this might be it. It doesn't matter if your kids love LEGO or princesses, there is something for all kids (although the recommended age is 3+).
Take home your very own Captain America shield that you build yourself out of LEGO, then have a wander around the store to take part in their in-store scavenger hunt to learn about the Disney Princess Palace Pets. You'll earn cool prizes for this activity. Once you are done that, make an original Cra-Z-Loom fishtail bracelet or ring without a loom, and then take it home. Full instruction will be provided.
Toys R Us is also going to have some new product demonstrations to show you all of the new and exciting toys and games available. If your kids haven't tried Crayola Colour Wonder, now is their chance to do some colouring and then watch it magically appear.
If your kids are into Disney Infinity and are wanting new power discs, bring yours in and trade them for new ones. You can only trade one power disc per person and there will be about 20 discs to choose from.
This event is completely free and a fun and frugal way to spend a Saturday.
(Expiry: 12th April 2014)