Tonka Emergency Responder Vehicules Now $12 @ Toys R Us Canada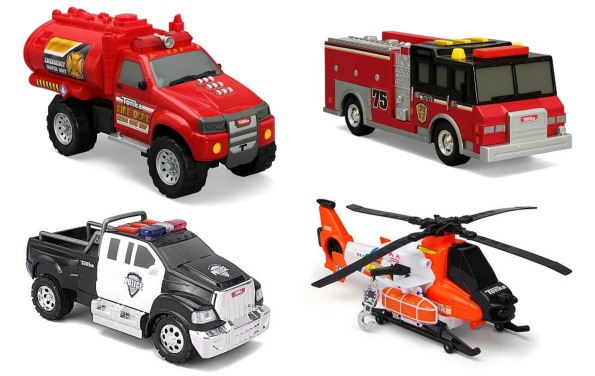 What child doesn't like to play pretend police or fireman? Toys like these are a sure hit with kids that want to be real life superheros. Toys R Us is having a sale right now on Tonka Emergency Responder Vehicles, pictured above. These are now half price, at only $12.47. They are part of a half price 3 day deal, so be sure to be quick to grab one or two, because the sale ends February 7th!
I especially like the Coast Guard Helicopter. You don't see those too often, and my son is fascinated with helicopters from rescue scenes in movies. Whichever one you choose for your child, you can count on the Tonka quality, which always delivers in my household. For less than $15, this makes a great gift for any occasion.
What's great about all these Tonka vehicles is that they make the sounds that go with their vehicle, and they even light up. Your kids will be all set to stage their own rescue mission!
Free shipping is available;e if you spend more than $49. That shouldn't be too difficult if you're planning on stashing these away for birthdays and special occasions.
(Expiry: February 27th 2016)