SUPER HOT! Crayola Digital Light Designer Only $10 & Free Shipping @ Walmart! Quick! (EXPIRED)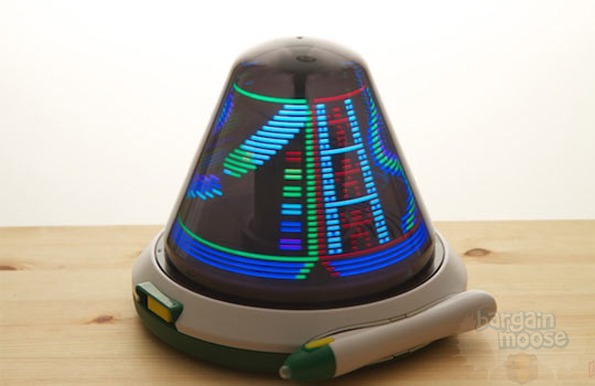 While browsing Walmart for new clearance items first thing this morning, I spotted a deal on this Crayola Digital Light Designer. It looked like a mediocre deal, being just half price as marked on the Walmart site. But upon doing a price comparison, I saw that this was a much hotter price than expected – I'll explain this below. Right now, you can click through to Walmart and pick up one of these for only $10 with free shipping.
As we've seen in the last few weeks, hot sale items on clearance at Walmart can sometimes sell out within minutes – if you are interested in this Crayola Digital Light Designer, buy it NOW and think later.
Why I think this is such a hot deal – let's look at the prices elsewhere.
$49.99 @ Amazon.ca
$34.98 @ Toys R Us Canada
$39.99 @ Sears
$47.95 @ Mastermind Toys
$30 @ London Drugs
$95 @ Newegg.ca
See!? The Walmart price is fabulous. If you want to know if it will be at your door in time for Christmas, pop the item in your shopping cart and add your postcode and Walmart shows you the estimated delivery date.
If you want to know a bit more about this Crayola toy, here's a little video.
It's cute! I would have loved one of these when I was a young child. I simply adore all things Crayola.
(Expiry: unknown)