Steam: Up to 96% Off Games Sale - Games Starting @ 21¢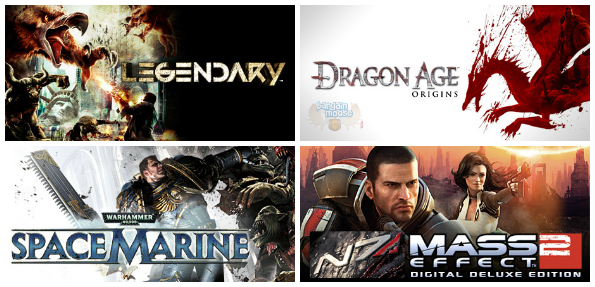 Check out the weeklong games sale at Steam Powered for up to 96% off Steam games.
There are indeed games discounted for 96% off in this sale. The Hat Man: Shadow Ward is on sale from $5.49 down to just 21¢! While the reviews on this indie survival horror game are mixed, it will certainly give you several hours of entertainment for less than a quarter.
For 90% off, you can score the Frederic Bundle with two great indie games in it. Originally $10.99, the bundle will only cost you $1.09. The games are on sale individually as well, but you save an extra $0.42 with the bundle.
Are you screaming for some mainstream content yet? Well, there are plenty of games that even I have heard about in this sale. I am not a fan of first-person shooter or anything that comes close to war, horror, etc. but these titles are quite familiar to me.
You can also purchase Dragon Age: Origins for slightly more than the Awakening edition. Originally $19.99, Origins is on sale for $4.99. There are many raving reviews on the Dragon Age series, and one reviewer things that Origins is the best that you can get:
If you are a fan of rpg's then you cannot let this game pass and give it a try, it has a really full lore in it for those that love it as well as a easy learning curve (gameplay wise) out of all the DA games this one is pretty much the best of all, sure it's the first one and the others may have some improvements but they don't get that feeling of accomplishment that this one gave.
I think that out of all the games above, I would be most interested in trying Dragon Age. It is a fighting game, but you get to go up against cool looking evil creatures, dragons, and an arch-demon. Overall, that sounds like a great Saturday afternoon of gaming. At this price, each game costs less than a ticket to the movies. I can even make my own popcorn at home and eat it in my pyjamas.
There are four whole pages of sale games to choose from. I highly recommend this sale if you are looking to expand your game collection.
(Expiry: 4th May 2015)