Steam Summer Sale 80% Borderlands 2 GOTY edition and 75% off Tomb Raider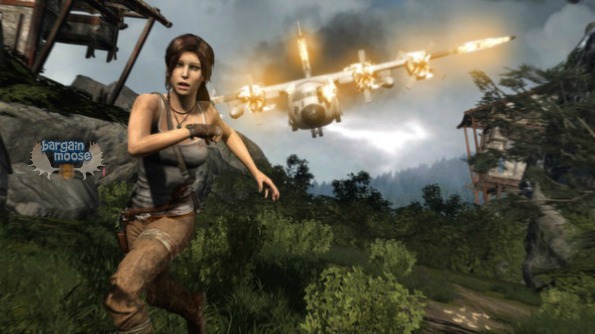 Summer is finally here and with it, the annual Steam summer sale.  If you or someone you love is a PC gamer there is no other place to get some of the year's best games at incredibly deep discounted prices.  There are daily specials and two of the best from today in my humble opinion are, 80% off Borderlands 2 GOTY edition, which includes all the dlc - that's the full game - plus 10 extras for $9.99 and Tomb Raider at 75% off for an incredible $4.99.
Scroll down the page to find them about midway or take your time and check out the other great deals on all genres of games from indie and big time studios.
Out of all of the games why have I chosen to highlight Borderlands 2 and Tomb Raider?  I love both of these games and don't think you can go wrong with either of them.
Borderlands 2 was a huge hit this past year building on the success of Borderlands, it is a fps with some rpg elements it combines cartoonish visual style with cartoonish characters a dash of immature humour along with fast paced combat to create an exhilarating experience.  Play single player or up to 4 player co-op, and the online multi player is a lot of fun as different play styles and characters combine to wreck the bad guys.  I recommended the Game of the Year edition, as it comes with two additional characters and eight playable campaigns.  This was my favourite game last year and I hate to admit it, but I spent wayyy more than $9.99 and felt I got my money's worth.  Check out the reviews.
Tomb Raider is a visually stunning game it has some puzzle solving and lots of action; it is like being in an action adventure movie at times. Game play is fps style with some choice in how you want to take out the baddies. You can chose a more stealth based style and use the weapons and skills that suit that or go full-on head-on brawler or a mixture of both.  Personally the bow and arrow is the only way to go.  For $4.99 you will get way more enjoyment out of this gem then from probably any other way you can spend 5 bucks.  Check out the reviews at Meta Critic.
These two games are part of the steam summer sale daily deals so if you are even thinking about getting these games move fast on them they will be gone by 12pm eastern tomorrow.
(Expiry: 30th June 2014)