Steam Powered: Holiday Sale 2013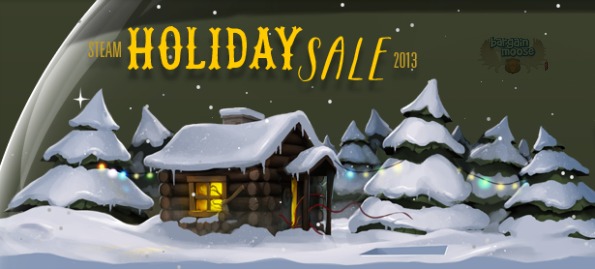 Love games? Know someone who loves games? You still have time to gift yourself, or that someone special, a game from Steam. Steam is running their annual holiday sale right now so this is also a great last minute gift idea at a great price for your significant gaming other.
This sale works a couple of ways. First off, there are deals that are only good for twenty-four hours. There are also flash deals which are good for around eight hours each. Now the twenty-four hour deals will also be available an additional day (as yesterday's deals) so in reality they are available for a full forty-eight hours. Then they have a general sales section.
Needless to say, the best deals are often in the time limited area. Right now (with 40 hrs left) Trine 2 is 90% off: originally $19.99 it is now only $1.99. The visuals for that game are pretty awesome. The game Contagion is also a good deal at 80% off the original price: it was $14.99 and is now only $3.74.
All prices in USD.
(Expiry: 3rd January 2013)