Save Up To 75% In The Ubisoft Video Game Sale @ Newegg.ca!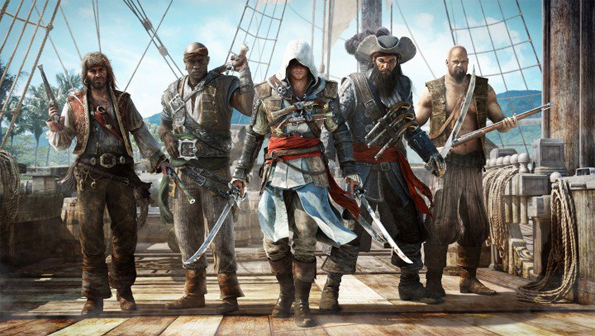 This weekend, Newegg.ca has announced a special sale on Ubisoft PC game titles, when the digital codes are purchased through their website. There is up to 75% off select titles, and from what I can tell, there are a few great bargains in there!
There are over 32 different titles to choose from in this sale. Some video games are at 50% off, but the majority are discounted by 75%.
Let's price compare the headliner deal in this sale from Newegg.ca – Assassin's Creed IV: Black Flag Gold Edition which is priced at $29.99 on there. That's half price, according to Newegg.ca. The price for this game is $49.99 on the EA Origin store. It's also $59.99 on GreenMan Gaming, $59.99 @ uPlay, $59.99 @ Steam and Gamersgate is $59.99 too.
Needless to say, that's a hot price from Newegg. For this game, Newegg gives you a DRM code to play it through the uPlay service. As for reviews for Assassin's Creed IV Black Flag, Metacritic gives this game a metascore of 83/100 – really high. If you're interested, pick it up now at this super price from Newegg.ca.
Some other good potential deals:
If you're looking at other titles in the Newegg video game sale, I strongly suggest you price compare each individual item. While I have shown above that the Assassin's Creed game is a very good deal, this isn't necessarily true for every single gaming title there. Pop the select game in to Google.ca and see what prices you can find.
Spot any bargains? Let us know in the comments below what you can find.
(Expiry 10th August 2014)