Playskool Rocktivity Walk N' Roll Rider was $59 now $39 @ Walmart.ca!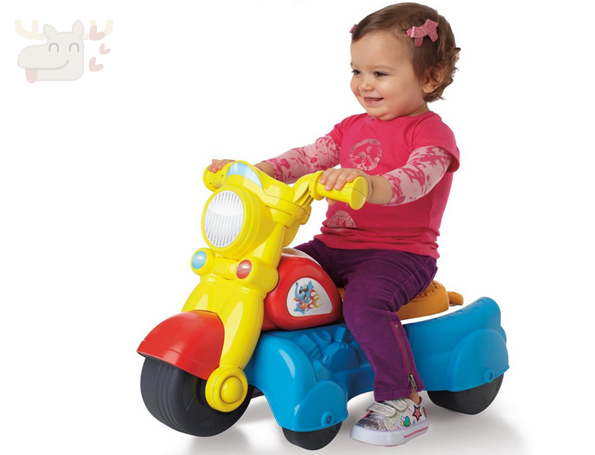 If anyone is on the lookout for a Christmas present for a young toddler this year, consider the great price on this Playskool ride-on toy. The Rocktivity Walk N' Roll Rider was originally priced at $58.97 at Walmart.ca, but it's now dropped to only $39!
The Playskool Rocktivity Walk N' Roll Rider is a ride-on toy designed for kids aged 9 months and over. In my opinion, this type of toy is ideal for a little boy or girl who is just starting to come to their feet and learning to walk.
The ride-on itself has 15 tunes and fun sounds which can play as the child is using the toy. It's got tunes like "ticket to ride" – even I would enjoy this!
Now, this item online at Walmart Canada says "limited stock online." When I have seen this in the past, it's been known for the item to go out of stock within the hour. Therefore if you are interested in this deal, grab it now while it's available.
This exact Playskool ride-on toy isn't available online at many other stores in Canada to give you a good price comparison. It is showing at $88 at Amazon, but not anywhere else that I can see. It could be a slightly older model and it's not commonly sold any more, hence the discounted price at Walmart.
As for shipping, I would recommend putting something else in your shopping cart online at Walmart.ca, to bring your order up to $50 or more. This way, you will get free shipping to your home. Alternatively, you can also order this toy online and collect it for free at your local Walmart or Canada Post, whichever is handier!
(Expires: unknown)