Play & Go 2-in-1 Storage & Playmats $39.96 Shipped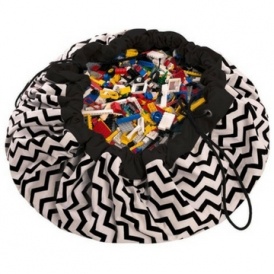 If you had to step over mountains of toys just to reach your phone and read this, these Play & Go 2-in-1 Storage & Playmats are for you! These handy bags make cleanup a breeze – and right now, Chapters has them on sale from $39.96!
These 2-in-1 toy storage bags double as playmats – so instead of dumping LEGO all over the floor (and all through the house) everything can stay on the mat and then be cleaned up all at once! Just pull the drawstring to pack everything away !
Choose from all these designs for $39.96 (from $49.95):
This awesome Super Hero Mat is on sale for $43.96 (down from $54.95). If you're looking for something a little more interactive (and super fun) check out the Colour Map Mat, also for $43.96 – the kids can colour in the designs!
Each bag measures 140 cm in diameter and is made from poly-cotton fabric.
Chapters will throw in free home delivery, or you can have your order shipped to a store for free.