PeekaPak Canada Promo Code: Get 40% Off Your First Pack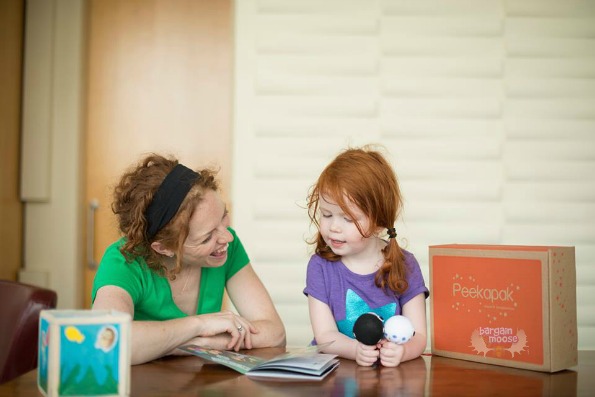 How are you all faring with school back in? In our house we've already got three of us sick (1 kid and 2 adults), a little bit of homework and a few tears and whines of "I don't want to go to school today!". While I'm kind of a scheduler of the after school time, I also make sure to schedule down time for us, but sometimes even with this, my kids need a little bit of an organized activity sometimes. These PeekaPaks look great for this. With this coupon, you'll get 40% off your first pack, when you buy a monthly or yearly subscription, which is a savings of $10.
Click here to shop @ Peekapak.com now
Coupon Code: BACKTOSCHOOLPAK
Discount: $10 off
Expiry: 21st September 2014
You might be wondering what exactly a PeekaPak is. It is basically a monthly box filled with goodies for learning and fun. What's exciting is that you don't have to do any planning, you just hit the mailbox, get your box and let your kids take over. Inside, you'll get a storybook and crafts, plus all the materials you'll need for those crafts. I totally love this idea, and with three kids at home, I don't have to pay full price for all of my kids as there are sibling packs for a reduced price as well.
You can choose from different membership offers, like three months for $71.97, which comes down to $61.97 with the coupon. As you go up in how many months you'd like to subscribe for, your price per pack decreases. For example, the six-month membership per pack price is $21.99, but the yearly subscription per pack price is $19.99. This prices all go down once you factor in the coupon code.
If you'd just like to try one month to start, you can do that too and normally you'd pay $24.99, but the coupon gets this price down to $14.99, which is awesome!
Shipping is included in your cost, so there is no need to worry about extra charges. If you want to come back next month after trying this product and loving it, check for more great Peekapak coupons in the forum.