Origin: Up to 75% Off Games New Year Sale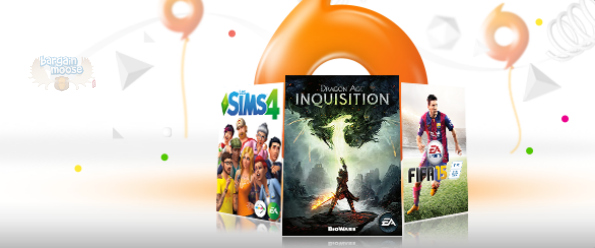 Origin has an up to 75% off New Year's sale on games you just need for your PC. If you are in the market for some new games, then this is a sale you will not want to miss.
There are tons of titles in the sale so I really cannot give you a list of all the games. So really, you need to sort through the sale games yourself and find the ones that suit your own tastes. Here are some cool bundles:
Mass Effect Trilogy - Was $29.99 | Now $14.99
For three games, you are really paying peanuts. Enjoy over 75 hours of content with all three Mass Effect games (includes Mass Effect Pinnacle Station and Bring Down the Sky). This little bundle is quite the deal when each game originally retailed for more than the bundle's price.
PopCap Hero Bundle - Was $9.99 | Now $4.99
Three games for $5, how can you say no? This PopCap bundle includes Bejeweled, Peggle, and Plants vs. Zombies. I have never played Peggle, but the other two games are fun and highly addictive.
There are also plenty of individual games on sale. I was looking at the $10 and under section for these gems.
I have never played any of these games, but there are some titles in there for 75% off, which is a good deal. I love the image on the cover of Command & Conquer - if I was to buy a game based upon cover alone (who doesn't do that once in a while), I would purchase that game.
Some newer games are on sale as well. Dragon Age: Inquisition was $59.99, and is now on sale for $39.99. The massive The Sims 4 Digital Deluxe edition was $69.99, and is now on sale for $46.89. The game features bonus content including a new ghosts feature where your Sims do not really die, they can come back as spectres to haunt and frolic with the locals.
Pick out a new game and waste a few evenings having fun in a different world.
(Expiry: 6th January 2015)