Nancy B's Science Club Sets from $17.50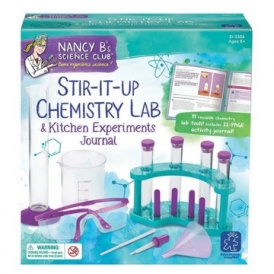 If your kids love to learn and explore, chances are they'll love these Nancy B's Science Club Sets – and you can get them from $17.50 at Amazon.ca!
These sets are the perfect way to get your kids interested in science and create their own fun (and safe) experiments at home!
One of my favourites is the Way to Grow Hydroponics Kit and Gardening Diary. Your little botanists can learn how to observe, measure and cultivate different plants – and you can get the set for only $17.50, instead of the usual $24.50!
Check out all these kits on sale:
Some of these sets require basic household ingredients, but other than that, all you'll need to get is a lab coat for your little biologists!
Most of these sets are Amazon Prime eligible, and other orders over $35 will ship for free.