Mike The Knight Rolling Training Station Was $30 | Now $13 @ Walmart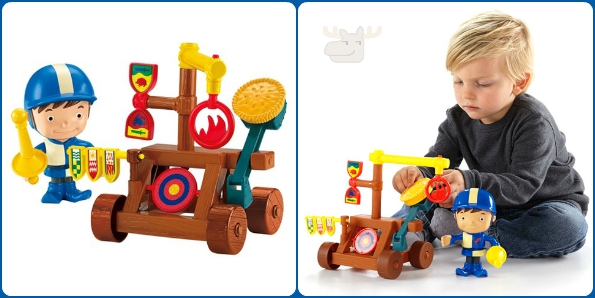 Walmart Canada has discounted the Mike the Knight Rolling Training Station from $29.97 down to just $13. Mike the Knight is a popular children's series and collection of toys. You can get this toy set shipped to your local Canada Post outlet for free (or a Grab & Go location).
I price compared this rolling training station with Sears Canada where it retails for $29.99 and Amazon Canada where it is a minimum of $41 + shipping in the marketplace. Even in the USA, the cheapest I could find this set both at Target.com and at Amazon.com was $20 USD.
This toy is a great one for the playroom or for in the car when your child is playing on the go. On the training station, the target flips, the shields spin, the post rotates, and the catapult launches pies. Your child can even wheel around the training station as the wheels on it spin as well. Mike can ride on the back of the training station.
Of course, the training station includes a Mike the Knight figure with removable lance. Use the included lance to help Mike practice jousting. Simply push down on the figure's helmet for real jousting action! You also will get a pie for that your child can launch out of the catapult.
This is a pretty fun little toy for kids and a great price right now at Walmart Canada. Add this to your child's Mike the Knight collection to truly bring a smile to their face. I think all the little features of this set are what make it a lot of fun. The Mike figure can joust with his included lance, and the training platform has a lot of little things that move, turn, and rotate. For me, the more features a toy has the more versatile it is for a child to play with.
(Expiry: Unknown)