The New LOL Bubbly Surprise is Coming to Canada!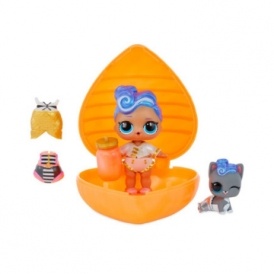 Well that didn't take long! There's going to be a new LOL Surprise toy in Canada soon, and the countdown is on now.
The LOL Surprise Bubbly Surprise has already made its way to stores across the pond, and pretty soon, we'll be able to pick one up ourselves and see what the fuss is about.
At first glance, it's very similar to some of the bigger LOL Surprise kits we've seen over the last couple years and looks a lot like the LOL Surprise Pearl – but there's a twist.
You can unbox an exclusive LOL Surprise doll and a pet hidden inside a heart-shaped, bubbly, fizzy surprise – and then there are still six more surprises for you to open!
It's showing as "coming soon" at Chapters Indigo, and you'll be able to buy one online and in stores for $44.95 as soon as they're available. In the meantime, you can sign up for email notifications from Chapters and stay tuned to this page for any stock updates.
If you like this, you may like these...