KidsGolfFree Canada: Take A Kid To The Course Week - Kids Golf Free **BUMP**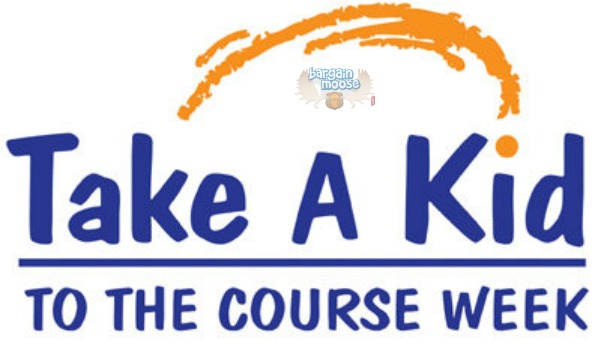 **Bumping this one again so all those aspiring Rory McIlroys can get on to the course!**
I spent a few hours last night pinning ideas for things to do this summer with the kids. I need to be prepared or they will take over, literally. If I don't schedule some activities in advance, the entire day, then week, then summer, will go by and we'll have done nothing productive. I love this idea for taking your kid to the course for free during the week of July 6th to 12th at various participating courses.
My husband is a golfer and since we have three kids, he will soon have his foursome. Although I'll miss out on the mother-daughter shopping trips, craft days and the such, at the minimum, I'll get lots of days to myself when he takes them all out golfing. My oldest son already has golf camp booked for this week, so this will work perfectly for him to get some practice outside of the camp.
You'll get one free fee for a child under age 16 with every paying adult. Some courses have restrictions, so you are best to ask when booking your tee times. In addition to the free golf, some courses will be offering additional programs like junior clinics, free range balls, free junior club rentals as well as parent and child tournaments. This sounds so fun!
Click here to find one of many locations all over Canada.
(Expiry: 12th July 2015)