Hot Wheels 50 Car Set Just $0.80 Per Car @ London Drugs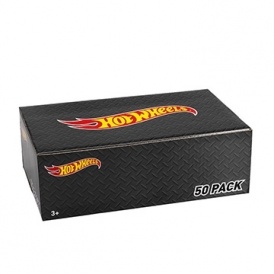 Who's got Hot Wheels fans at home? My three-year-old daughter is crazy about them and let me tell you what I know, they can be a hazard under foot! Having said that, if I were to gift her with this 50 pack, the joy on her face would be worth the increased risk I'd run of breaking my neck!
You can score this box of Hotwheels right now for $39.99 at London Drugs, reduced from regular $74.99. That's about $0.80 per car.
What exactly is inside this box is a bit of a mystery, but that's really part of the fun. My girls are completely bonkers for anything that comes in a blind bag or box and I know that they would go crazy unpacking this haul of cars and laying claim to the different models (warning: fights may ensue). I have a real soft spot for Hot Wheels myself, so does my huzb, so we would all enjoy the unveiling.
Think about picking this up and doling out cars as rewards for good behaviour, loot bag stuffers or birthday party gifts.
Please note that there are shipping charges, in my case $9.95, but may vary depending on where you live. Check for in-store stock and pick-up offers to save this extra charge.
Any Hot Wheels lovers in your family?
(Expiry Unknown)