HomeSav: Melissa & Doug Wooden Toy Sale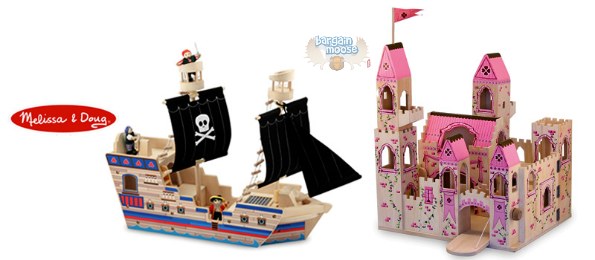 HomeSav has a wonderful sale on Melissa & Doug toys and play sets again! Most of them are wood based so a great old fashioned medium for your children's imagination to run wild.
This sale has some really really beautiful toys! Here are three toys I would have loved to receive as a child:
They have so so so many awesome toys, when I have a kid I am going to be a Melissa & Doug addict. I like the classic feel to them and it is like cuteness overload!
You will receive free shipping at $70, which is really easy to get! The Princess Castle alone ships for free, and the Brownie set + the pirate ship together would ship for free.