Half Price Spider-Man Memory Game: Only $5 & Free Shipping @ Walmart.ca! (EXPIRED)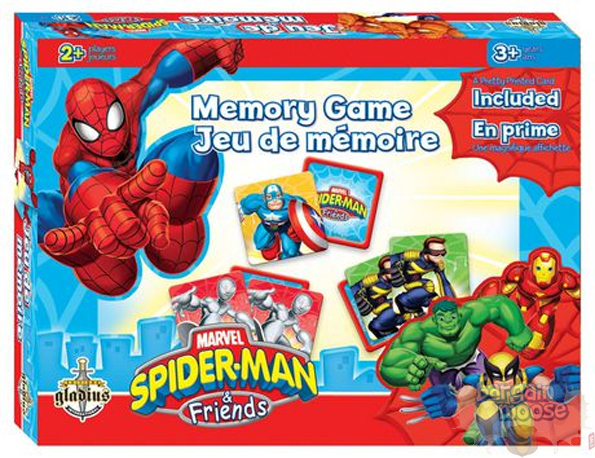 If, like me, you are on the lookout for little bits and pieces for your kids or relatives for Christmas, you might be interested in this deal. The item on sale in the Walmart clearance section is this Spider-Man Memory Game. It's half price just now, down to only $5 with free shipping to your home!
The fact that this has free shipping is what makes it a super buy. The product is also half price, down from $9.93 to five bucks. I think it would make a great little Christmas gift for a young child, most likely appreciated by those in the 3 to 5 year old age group, I reckon.
The Spider-Man Memory Game says it is for age 3 and upwards, but to be honest, I've been doing this type of memory exercise with my daughter since she was far younger than that. It's a great exercise for young minds. Sometimes you're looking for activities to do to prevent the kids from tearing up the house… and this could just be another one in your repertoire. If you play it, you can lose between half an hour and an hour! Time well spent.
Also, don't let the fact that this is spider-man make you think that the game is just for boys – it's not just for boys. Girls would appreciate it just as much. Speaking of which, my sister texted me a few days ago, asking what kind of PJs she should buy for my daughter… princess ones or some other pink ones. And I said, "Do they have to be pink?" My daughter really loves her Halloween themed pajamas which are covered in skulls… boys PJs are just as good! In fact, I'd prefer to have less pink laundry to do… I actually now do a "pink" wash as well as dark and light washes!
Anyway, back to the Spider-Man game. There isn't much of a description or even any reviews on it. However, the box shows other Marvel characters such as Wolverine, Iron Man and The Incredible Hulk, but I am not sure how many cards it contains and it contains 72 cards.
(Expiry: Unknown)