GreenMan Gaming: Borderlands GOTY Edition (PC) only $11.98 (Save 60%)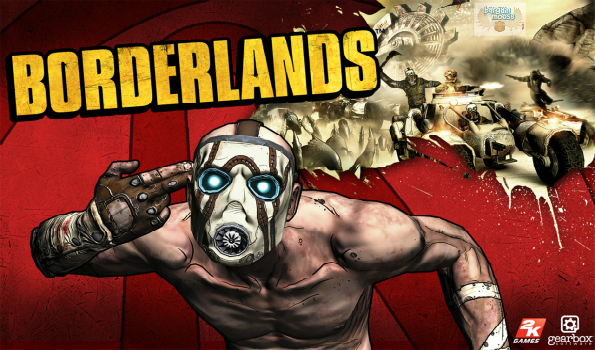 One of the biggest games out there right now is Borderlands 2 but it is only this big because Borderlands was huge. This is your chance to get in at the beginning of one of the most loved series around for less than it costs to buy a Costco pack of toilet paper.
The game is normally $29.95 but with this sale you save $17.97 and only end up paying $11.98. This is a PC download.
Just to illustrate how much people love this series, when the sequel came out, GreenMan Gaming was unusable for hours. This one game bogged down the entire site. People couldn't even buy it a few hours before it's launch because so many people were on the site. That's how much love and good feelings the first one birthed.
The game itself is a Space Western  FPS RPG with what is supposed to be an amazing co-op mode. On GreenMan the lowest of the 27 ratings is 70% save one review on 1% because someone is mad at GreenMan. This is another game I have not played but I know people who are absolutely banana sandwich over this game.
This is the GOTY (Game of the Year) Edition and comes with four DLCs included. They are as follows:
Borderlands: The Zombie Island of Dr. Ned
Borderlands: Mad Moxxi's Underdome Riot
Borderlands: The Secret Armory of General Knoxx
Borderlands: ClapTrap's New Robot Revolution
(Expires: Unknown)