GreenMan Gaming: BioShock Infinite For $10 (Save $30)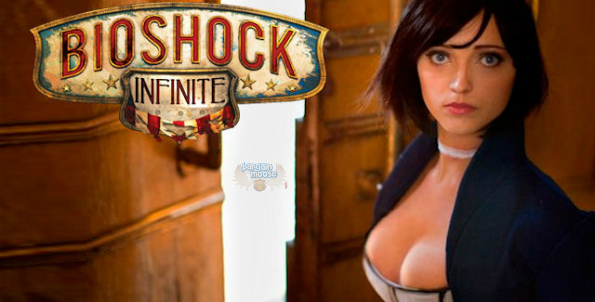 Get BioShock Infinite for only $10 at Green Man Gaming!
BioShock is a series that I am ashamed to say I have not played. I think it's because I hate picking up a game mid-series. If I were to play BioShock Infinite, I'd have to play BioShock 1 & 2 first. It's a sickness. For you regular people, you owe it to yourself to pick up this game. It has won tons of awards, including being the third highest ranked game of 2013.
I've heard of people buying consoles just so they could play the game. I've heard of people who actually purchased and shipped gaming consoles to other people just so they could have the experience of playing this game. I really don't know much about the game but any game that makes people do that, well, that's a game I want to play.
GreenMan Gaming's description is as follows:
The year is 1912.

With the United States emerging as a world power, the floating City of Columbia is a mighty symbol of American ideals, launched with great fanfare to the cheers of a captivated public. But what begins as an endeavour of hope soon turns to disaster, as the city disappears into the clouds, its whereabouts unknown. The greatest accomplishment in American history has vanished without a trace.
It's only $9.99 right now. Normally it's $39.99, so you are getting a really good deal. It's a PC digital download, so there is no shipping.
(Expires: Unknown, possible 24th January 2014)