GOG Last Chance Special: Save Up To 80% On 35 PC Games (Expired)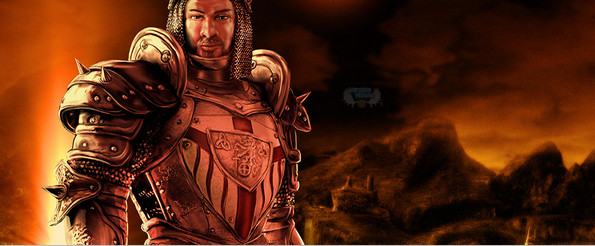 It really looks like this is the season to save huge on your favourite PC games! When you're able to simply download these games while saving up to 80% off of their regular prices, it gives a whole new meaning to "ease of access". GOG is de-listing these 35 games from their online inventory on September 2nd, so they decided to have a super sale on these titles before they're gone. You can find some familiar titles, such as Red Faction 2 ($1.99 US - 80% off of the regular price of $9.99) and Panzer Elite Special Edition ($1.49 US - 75% off of the regular price of $1.49). One thing to remember is that all prices are currently listed in US dollars, since GOG is having an issue where only US currency is shown for these titles (they hope to have this issue resolved soon).
Although these titles are older (remember that they're being de-listed, so they won't be available on GOG after September 2nd), it doesn't mean that you can't have some fun! If you had the chance to hook up your PS2 and relish in some classic shooting goodness this long weekend, wouldn't you take it? Well, this is the next best thing - playing older favourites like Red Faction 2 and The Guild 2 will certainly help you enjoy some time away from the outdoors. There are even some newer titles like Jack Keane 2: The Fire Within on here, which you can get for $7.49 US - that's 75% off of the regular price of $29.99 US (typically costs $29.99 Canadian on Steam). You can check out the full list of games eligible for this sale by clicking here.
Personally, I plan to chill out and play some games this labour day weekend - especially if they're affordable. One game that's included in this sale that I have fond memories of is Full Spectrum Warrior: 10 Hammers ($1.99 US - regular price is $9.99). Though I never tried out the PC version, I first played it on my Playstation 2 system. As I was browsing through the aisles at Blockbuster Video (I know- I'm not young anymore), the cover of this game intrigued me. Needless to say, my friends and I had lots of fun directing squads and watching the mayhem unfold in Full Spectrum Warrior: 10 Hammers. It even has a great reader score of 8.0 out of 10 on Metacritic. Listed below is a brief review from a reader on that site:
Unique gameplay and ideas. Does them very well. Game is a bit old, which can be seen in graphics and other stuff. Game i great fun if you like real-time strategy games involved in the war. Special and unique game. Must play if interested!
These games will be de-listed from GOG on September 2nd, so get them while they're still available. Have a great long weekend, Bargainmoosers!
(Expiry Date: September 2nd)