Gamestop Canada: Nintendo 3DS Trade Offer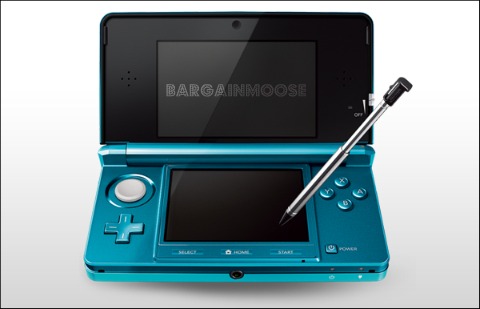 The Nintendo 3DS has just been announced and will be released March 27, 2011. Gamestop Canada is offering people the opportunity to trade in or trade up to help offset the cost of getting the new console. You can receive a $125 trade credit for your DSI XL or any 5 used games (minimum $8.00 trade value) when you trade towards the pre-order of a Nintendo 3DS.
The console will cost $249.99 so you are trading in for 1/2 the value of it, pretty good if you ask me for those who need to have the latest and the greatest. It looks like it will be available in Aqua blue, pictured above, or black.