Funko POP! Figures from $7.95 @ Chapters Indigo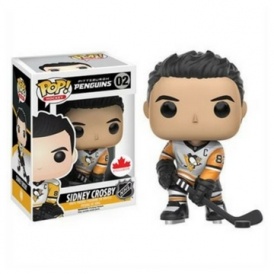 We all know someone absolutely obsessed with their favourite TV show, movie or book – and one of these might just make the perfect gift for them! This week, Funk POP! figures are all $5 off at Chapters Indigo!
With the discount, you can shop figures from $7.95, which is probably the best price you'll see out there!
While LOL Surprise! Dolls and Fingerlings are taking over the playground, Funko POP! figures are collectibles for adults (although I know plenty of kids who love them, too)!
They also have figurines of real people, like this Funko POP! NHL Sidney Crosby for $9.95!
Here are a few you won't want to miss:
This sale is only on until Dec. 6, 2017, and some figures are already selling out, so make sure you get your orders in early!
Orders over $25 ship free, or you can ship any order to a Chapters store for free.