From $3 And Up - Select Toys 60% Off At Mastermind Toys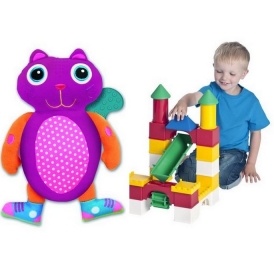 Mastermind Toys has some of the most creative toys available. Right now there is a sale of 60% off of a selection of toys!
Toy prices start at only $3.00, such as this Crayola Doodle Magic Accessory Pack. The reg. price is $7.49.
For the 6 mos. and up crowd, here is a lovable Oops My Strong Teeth! Jerry Teether Plush selling for $3.98, with a regular price of $9.95.
This summer you will want to bring this AquaPlay Sand and Water Castle Set to the lake with you. The regular price is $49.99 and the sale price is $20.00.
Unfortunately, there are many toys that are not available online, but do appear to be available in-store. It's probably worth taking a look in store if you have a Mastermind Toys near you.
Shipping: When spending over $60 on toys, you will be credited by up to $15 for shipping! If you are not spending over $60, it looks like shipping starts at around $12.99, but will vary, depending on where you are located, and items ordered.
(Deal expiry: Unknown)