Free Bowling All Summer for Students at Brunswick Bowling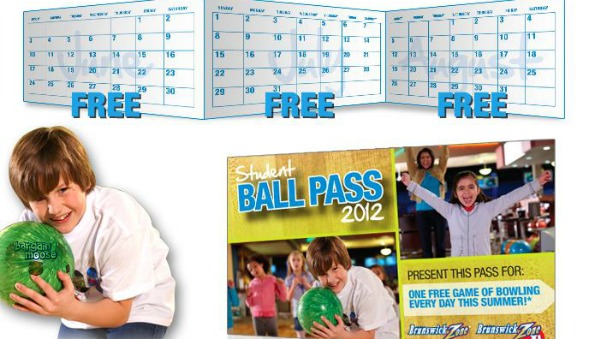 If you are racking your brain for fun and inexpensive activities for your kids to do this summer, then here is a great deal for you to look at.  At any Brunswick bowling in Canada, kids 18 and younger will get 1 free bowling game per day for the months of June, July and August!
You will find Brunswick Bowling locations in Ontario only but for those of you that live in Ontario this is a great freebie.  They have bowling, billiards, video games and more.  To get the 1 game of free bowling every day for 3 months, parents of children 12 and younger use your Bonus Zone Profile (or start one) and add your child to it.  For kids aged 13years old to 18 years old, sign up for your own Bonus Zone Profile.
When you sign up you will also get  2 free games of bowling for your birthday and  you will receive a coupon good for 10% off your child's next birthday party.  All of this is free.
(Expiry: 31st August 2012)