Free Arts & Crafts Experience @ Toys R Us Canada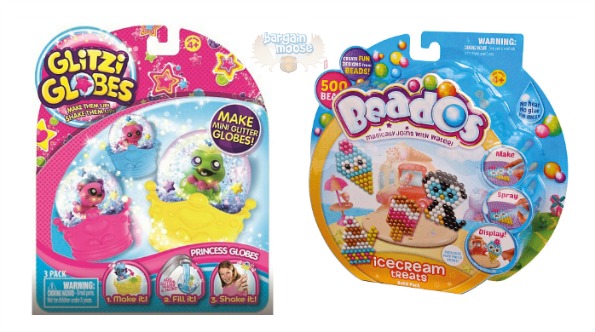 If you have a son or daughter that is into arts & crafts, you may want to check out this free event tomorrow.  Starting tomorrow September 20th, head into your local Toys R Us Canada location and you will be able to participate for free in their Arts and Crafts Experience.
This free event will be held at participating Toys R Us Canada locations from 10am until 4pm starting tomorrow September 20th and ending November 2nd.  The dates will vary with the individual stores from a Friday, Saturday, Sunday or Monday depending on the location. All of them will have the same supplies and the same time however, from 10am until 4pm on their scheduled day.
You will not have to purchase anything to attend this event and all of the craft items will be supplied to you. This is the perfect event to spend some quality time as a family and have a lot of fun doing it.  The best part, it's free!
This free event will include three different activities:
Beados
Glitzi Globes
Bloom Pops
If you are unfamiliar with these craft products, you are not alone because I had no clue either what they were. I had a look at all of these arts and crafts products on the Toys R Us website and was pleasantly surprised at what I found.
The Glitzi Globes are fun globes that your child can create themselves with glitter and toys. The Beados are popular with boys and girls and are beads that stick together to create anything you would like really.  They tap into your child's creativity. Lastly, we have the Bloom Pops.  These I would say are geared more towards girls but are still fun to explore and put together. Create jewellery, gardens and figures with the Bloom Pops.
Even though it is open to join until 4pm it is my experience that these free events do fill up fast. Even though they have not advertised it, they usually have a limited number of spots available during the day.  It is best to get there early just in case to ensure your spot for this free fun event.
(Expiry: 2nd November 2014 4pm)