EB Games 2014 Boxing Day Flyer (Starts 26th December)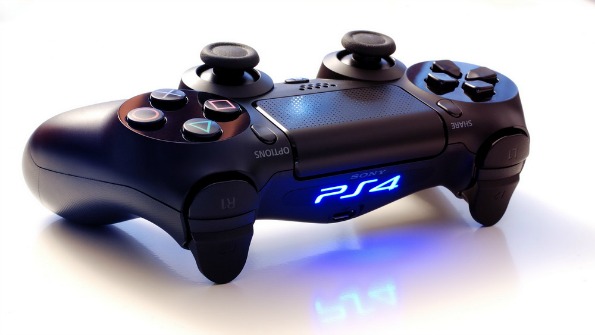 Yippiee! EB Games has released their Boxing Day Flyer for all your gaming needs. Sales begin December 26th. Some retail locations will not be open on the 26th and those stores should honour all the Boxing Day Deals on December 27th.
EB games is trying to up the ante with add ons to their large PS4 Bundle for $449.99. Two days ago I posted that Target had a great bundle deal on the PS4 including two games and a $70 gift card for only $370. EB Games has upped things again with a bundle thats just a little bigger and are also allowing you to trade in 5 games to receive $100 off your Playstation 4 purchase. If you trade in 5 video games you get a package that's just a little bit larger for a final price of $349.99. This package includes:
Playstation 4 500 GB console
Dualshock 4 wireless controller
Thumb Grips
NHL 15 Game
LittleBIGPlanet 3 Game
Choice of Game- Destiny, NBA 2K 15 or Farcry 4
EB Games also has a lot of smaller deals to pick up some of your favourite games. Check out the next generation games by EA available for PS4, PS3 and Xbox 360. With  $20 off you pay $49.99. These games are retailing with the competitors for around $60 and have an original retail value of $70.
Also for PC only- the Sims 4 is available for only $49.99.  Walmart, Best Buy and Future Shop all have this one at the $70 price point.
You can also save 60-70% on lots of other great video games. These games shown below are retailing for between $25- $60 at all the top competitors. A small selection of the titles up for grabs include:
Also up for grabs in limited quantities is the Infinity Toy Box Challenge Starter Pack. You can pick this up for $24.99 and save $35. This pack is available for DS3, Playstation 3, Xbox 360, Wii or WiiU and is retailing for about $35 at Walmart, Futureshop and Amazon. This interactive set includes
The game disc
1 Infinity Base
3 Infinity play mats
3 Infinity figurines- Sully, Capt. Jack Sparrow and Mr. Incredible
1 Disney Infinity Power Disc
The point of the game is to play in various worlds and mix characters from various films while you play. Overall, people like the game itself and say it is a really fun game. There are also lots of other characters you can purchase that can be added for more fun. One point that that reviewers made repeatedly is that this is a one-player game unless you shell out extra cash. To unlock other characters you have to buy other figurines and purchase special upgrades. If you are ok playing solo, this would be a fun game by itself. With multiple kids itching to play in the house (or a few big kids who want to play too!), you may want to grab a few extra figures so you can play in multi-player mode or plan to have your credit card to purchase some upgrades in the game.
There are lots more games and game accessories on sale at EB Games Boxing Day Sale, so click over to check them out and score some deals.
(Image Credit: GemMoth)
(Expiry December 31st, 2014)