East Side Mario's: 5 Free Kids' Meals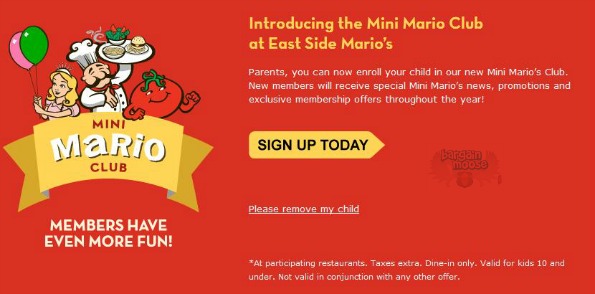 East Side Mario's has a great deal happening right now for all of those families out there.  When you sign up your children for the East Side Mario's Mini Mario Club, you will receive exclusive offers, the first being five free kids' meals.
Any child 10 and under can be signed up for these exclusive offers.  You will get these offers through the regular mail as opposed to email so make sure you have all of the proper contact info.
I love offers like this because it makes it more affordable for people with children such as myself to go out for dinner.  I have 2 kids and it can be pricey now to go out for a family dinner.  This allows us to go out without having to spend a ton of money.