Disney Princess Palace Pets Magic Dance Pumpkin Was $60 | Now $20 @ Walmart.ca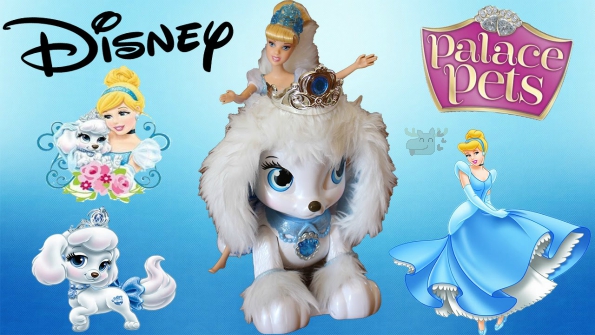 Walmart Canada has discounted the Disney Princess Palace Pets Magic Dance Pumpkin dog from $59.97 down to just $20. This little dog will sing and dance her way into your child's heart. You can get this puppy shipped to your local Canada Post outlet for free (or a Grab & Go location).
Pumpkin is one of the Disney Princess Palace Pets - specifically she is Cinderella's palace dog. This dog loves to have fun and she will sing, dance, and talk to your child. The magic wand is an RC controller that activates the dog's features. Pumpkin says nine different phrases. She also dances and twirls to two songs. The puppy also wiggles her tail back and forth to show she is happy and she can perform a puppy curtsy as well.
This is a pretty advanced toy for the price that you are paying. This little robotic dog will certainly keep little kids happy while they too sing and dance with their dog.
I tried price comparing Pumpkin, but she was hard to find elsewhere in Canada. I did find her for $34.71 at Amazon Canada, but that was the lowest price I found elsewhere. Given that Amazon's price is an extra $15... I think this is a pretty solid deal. It is time to stock up on those Christmas presents! To give you a bit more perspective, the same puppy is currently being sold for $49.99 USD @ ToysRUs.com and $49 USD @ Amazon.com.
The puppy requires four AA batteries and the wand requires two AAA batteries, neither of which is included.
Though this dog is designed for children 4+, many parents find that younger children can handle it well. One reviewer from the USA said:
Remote wand was easy enough for my 2 yr old to use. Both girls giggled and we're thrilled with the talking and tail wiggling action of this cute lil puppy. Not a bad investment at this price!
Since our price is so much lower than their price - I think this is a fantastic investment for a cool toy that will provide hours of fun.
(Expiry: Unknown)