Chapters Indigo Kids Canada: 5 Brands 5 Days (Nov 14-18)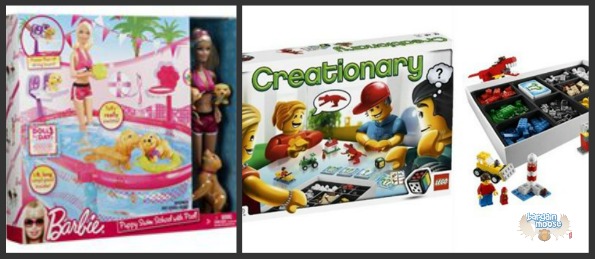 Indigo Kids is having an online only sale called, 5 Days, 5 Brands, where a new deal on select brand name toys will be offered each day.
The brands that will be featured are Lego, Playmobil, Melissa and Doug, Barbie and Leap Frog.
I read about this sale in the Indigo Kids 2011 Gift Guide and it didn't mention anything about limited quantities. I'm hoping that it will be a general % off the brands, but I'm thinking it might be like the recent deal of a lunchtime where one item is featured at a discount.
I'll be watching for Barbie items like this Barbie Puppy Swim School Set for $49.95 and this cool Creationary Lego game ($44.95) for an older Lego lover on my shopping list.
If you see this deal go live, please leave a comment below!