Chapters Canada: Hot Wheels Video Racer Micro Camera Car 75% Off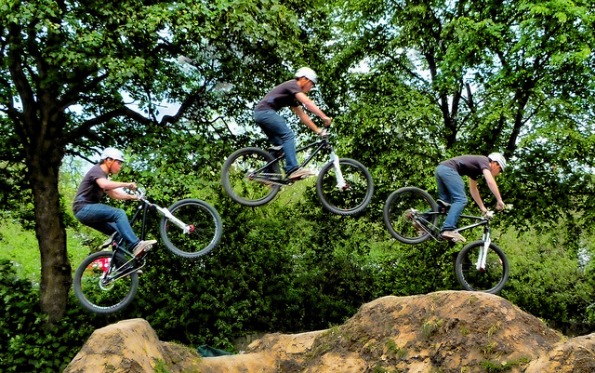 Get the Hot Wheels video racer micro camera car for only $19.99, was $79.95 at Chapters.
This item would make an awesome gift for a car-loving kid at their birthday party. I'm always on the look out for sale items to give at the trillions of birthday parties my kids attend each year. When I ask my kids "what would your friend like as a gift", the shoulder shrug in response doesn't help me in my shopping. So, I like to buy items that were totally out of budget and now completely affordable so that I look like an extravagant gift giver. Okay, not really, but I'd rather spend $20 on something that was $80 and the kid will love, than $20 on something that seems like it is worthless.
This car is pretty cool. You can use it as a camera, using included straps and clips to attach it to your helmet, your bike, skateboard or any other place you deem fit (your ear?). It records at 30 frames per second with up to 12 minutes of video. How cool would it be for your kid to see exactly where they've been and all the cool things they did? With a built-in LCD screen on the undercarriage, you'll get instant feedback of your video. Once you've recorded, you'll use the included software to edit and share the video. This is an awesome gift for a little daredevil who might do stunts with his vehicle and wants to share them.
Shipping is free when you spend $25.
(Expiry: Unknown)
(Image Credit: Hamish Irvine)