Chapters Canada: 30% off TOMY Toddler Toys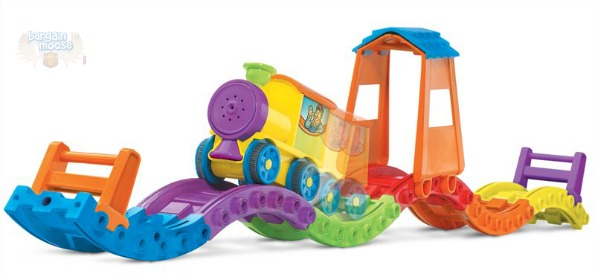 This week at Chapters Canada you will receive 30% off TOMY Toddler Toys.
All the TOMY toys are pretty inexpensive to begin with so this sale just makes them even more affordable for families on a budget. These Do-Re-Mi Dolphins are perfect companions for bath time that can teach your child to differentiate between sounds. Just tap each dolphin on its head and it will give you a different note with eight notes in all. Think of the Sound of Music with dolphins instead of children. Originally $19.95, it is now on sale for $13.96.
This Push N Go Truck is probably a standard for any toddler. Exert just the right amount of effort and the truck will zoom across the room. Originally $9.95 it is now on sale for $6.96. 
There are several other items in this sale including many for the bath which are my favourites. One of my other favourites is not a bath one but this Choo Choo Loop which you can see in the banner above. The track converts into a circle which is really cool. Originally $21.95 it is now $15.36.
Enjoy free shipping on $25 or more.
(Expiry: 9th September 2013)