Chapters Canada: 30% Off Leapster GS Explorer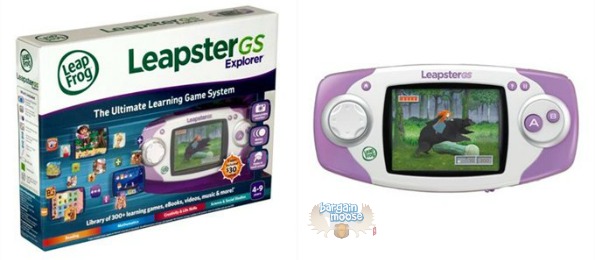 Get 30% off of the regular price of the Leapster GS Explorer at Chapters Canada. Regularly priced at $79.95 the device is on sale for $55.96.
The Leapster GS comes equipped with 2GB of memory, motion sensor, a built-in camera and video recorder, and access to a library of over 300 apps, videos, music, and more!According to the age rating system on Chapters, it is age appropriate from 3 - 12 years. Of course this depends upon the games you would put on the system.
You can buy the system in their pink or green. The pink is pictured above.
I checked out games for the system. Full price they are about $25 to $30. On a good sale you should be able to get them for much cheaper. I have seen games from Leapfrog going for $10 to $15 on a really good sale.
Expiry: 14th January 2013