Cali Kids Mitts Now Just $10 @ Well.ca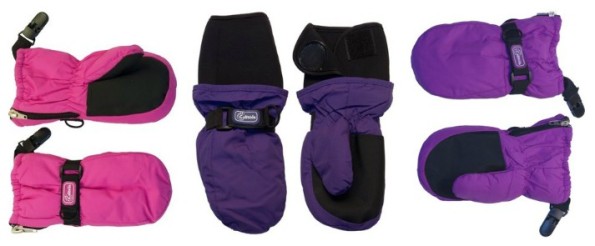 Well.ca is nailing it again, this time with a sale on Cali Kids Water proof mittens. Originally $19.96, the popular mitts are now on for only $10! They come in 5 different colors and in two different styles.
These waterproof mittens from Cali Kids, found at Well.ca, come in two styles: the regular fit waterproof mitts, and the easy fit waterproof mitts. The biggest difference is that the easy fit come with the extra sleeve cuff, which come with a velcro snap to keep snow out of the mitt, and jacket.
Here are the 6 different Cali Kids mittens:
Your kids mittens may already be worn out and full of holes by now, so this is the perfect time to replace them. If not, it's never too early to start preparing for next winter. There's no worse feeling than having the kids want to go out in the first snow storm of the year, just to find that their old mitts have holes and ripped lining. Be prepared!
Plus, shipping is free on orders over $29, s you may as well get a few pairs while they're on sale.
(Expiry: Unknown)