Board Games from $9.97 @ Toys R Us Canada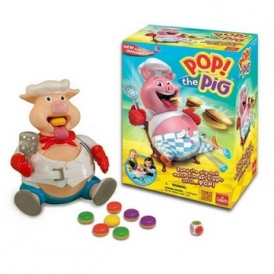 Game night is huge in my house, and we're always on the lookout for new ones to add to our collection. And as with PJs and books, a new board game is a staple for us under the Christmas tree. I'm glad I waited to shop for them because now I can grab some of the classics from as low as $9.97 at Toys R Us!
This year, we're adding Trouble to our collection. And I picked it up for only $9.97, it's regularly priced at $17.99. I loved this game when I was little and can't wait to enjoy it with my kids.
You can shop the classics as well as newer games in this sale. Are any of these on your list?
Check out the whole sale because there are many more options! And don't wait to shop because at these prices, the games will go fast.
Shipping will be free on orders of $49 or more from Toys R Us.