Best Buy Canada: Playstation TV Bundle | Was $100 Now $50 **BUMP**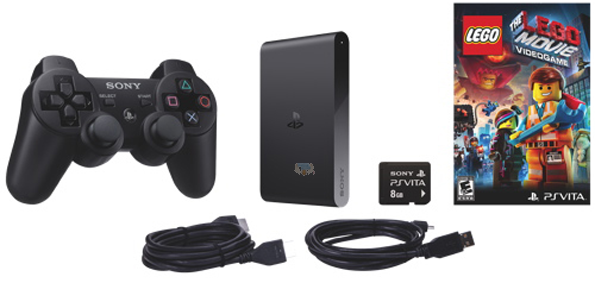 **We are bumping this today as the price has gone down another $50! When Ivan wrote this in November, Best Buy had reduced the price from $140 to $100 and it is now reduced from $100 down to $50!**
Good morning, my fellow gamers! Today's deal at Best Buy is for a Playstation TV Bundle, which includes a DUALSHOCK 3 controller, an 8GB memory card, and a voucher that you could use to download The LEGO Movie Videogame. This bundle normally sells for $139.99, but you can now purchase all of this for $49.99! It's a surprising deal, since the Playstation TV was just released fairly recently! You'll also qualify for free shipping, which is always a nice bonus!
This Playstation TV Bundle can be a great gift for the holidays. You can play hundreds of games on it, since you could download many PS One and PSP classics. Trust me - Crash Bandicoot: Warped and Castlevania: Symphony Of The Night are still awesome games to play! It's also compatible with most PS Vita game cards, so you could play your Vita games on the big screen!
It's also compatible with the new Playstation Now service, so you could stream many great PS3 games with this Playstation TV. Finally, you could also play your PS4 games with this device - all you need is a PS4 controller, and you can wirelessly connect to the PS4 system in your home and play your games on another TV! Now that's cool, and makes this device great for those that already have a PS4 system.
What makes this device interesting is the ability to download, rent, or stream movies, TV Shows, and music. It's a versatile product that many people will have their eyes on during the holiday season!
It's currently being sold at retail locations like Toys R Us for $99.99. Listed below is a snippet of a review of the Playstation TV from a satisfied Best Buy customer:
It's a complete package for the casual gamer like me.
Happy gaming, Bargainmoosers!
(Expiry: 18th June 2015)