Amazon Canada: Step2 Whisper Ride Only $45 (Was $60+)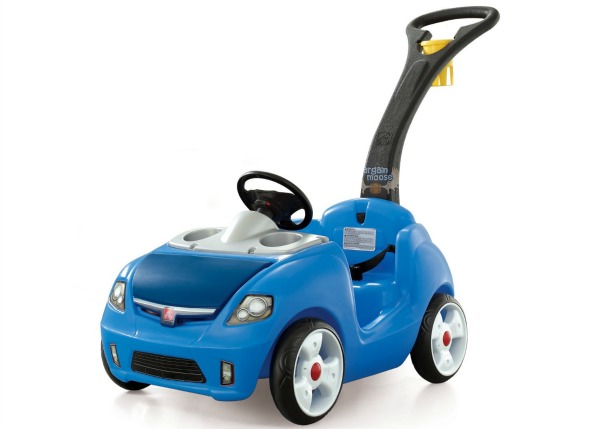 Amazon has a great deal on a Step2 Whisper Ride II. It is now only $44.99, was $59.99. The deal is actually a little better than this because if you compare these prices to other stores, Toys R Us has it for $79.99 and Sears on sale for $63.99. Both are also plus shipping, whereas Amazon will ship for free as it is over the $25 limit.
I had a hand-me-down version of one of these cars and I have to tell you it was fantastic. Where a child doesn't want to sit in a stroller and you need to go faster than toddler-paced walking, they will definitely sit in here and pretend to drive. This one is quite deluxe and if you've had one before the II is said to be roomier. Mine also didn't sport cup holders, which is a very nice feature for both child and parent. Your kid can also look under the hood and store some fun stuff there like dirt or rocks or you can use it for snacks. I also used it for extra dog poop bags.
This review is to the point:
Easy to put together.
Bad instructions.
Light and durable.
Easy to push. My grandma can push without issues and my son is 25lbs
While this one is reviewed as being really quiet, mine was not. It rumbled very loudly down the street and while it didn't bother me, I remember walking behind a man one day who kept looking back at me like I was going to get him. It was so loud, so this is definitely a great feature.
(Expiry: Unknown)