83% Off Disney Planes Spray to the Rescue Ryker Only $5 (was $30) @ Walmart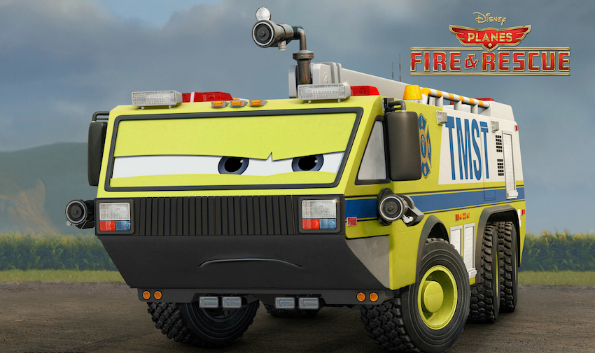 I like really steeply discounted toys - they really make it affordable to treat your child and stockpile toys for birthdays and Christmas. If your child is enamoured with Disney Planes, pick up the Disney Planes Spray to the Rescue Ryker on sale from $30 down to only $5! That is over 83% off the original price and you can get this great vehicle toy mailed to your local Canada Post location free of charge.
The large-scale Ryker vehicle can float on water and roll across floors so this toy can play double-duty in your child's collection. As Ryker is a form of fire engine, Ryker's special hose will squirt water to put out any "fire" or deter rubber duckies from attacking. You merely need to rotate, aim, and shoot with the press of the red button.
I checked my local stores and this same toy currently costs $15 in store at Walmart: two out of four of those stores are already out of stock at that price! This online deal is certainly the better option for this awesome bath-time toy.
This is a fairly large toy too, which is what makes that price so awesome. The shipping width is about 13" so I expect this toy is around 10" to 12" long. Certainly this is a good size toy for happy little boys and girls who love to play. I was super surprised to see how versatile this toy is: it can be run like a regular truck across your floors and interact with your other Disney Planes and Cars characters. However, Ryker can also join your child in the bath tub or the kiddy pool out back. Best of all, your child will not be finishing him off the bottom of the tub: Ryker floats right on top.
You cannot do better than this for a toy deal. As i mentioned before, shipping is free to your local Canada Post or to a grab & go locker. At just $5 - this toy will fit with nearly any budget even with all those Christmas bills.
(Expiry: Unknown)