25% Off All Minions Figures & Toys @ Toys R Us Canada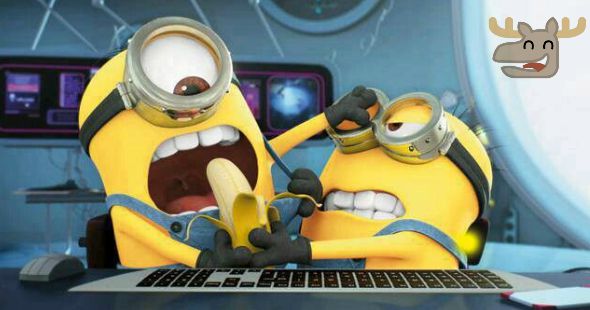 So far Minions have succeeded to take over the world and minds of little children and adults alike, but there have not been many opportunities to save money on their ever-so-popular merchandise. Right now Toys R Us Canada has 25% off all Minions figures & toys that are over $49.99, and my there are a lot to choose from. Plus, you will get free shipping if you spend $49 or more.
I was browsing through the Minions items on ToysRUs.ca and only expected items over $49.99 to be on sale, but boy was I wrong. Lots of fun items are on sale and I am pretty excited about it. The plush buddies are just adorable and there are lots of other interesting toys for the kids or adult Minions fans. Wouldn't you want one on the dash board in your car? You can get items for as low as $2.97 right now so shop quick.
We have seen a few hot headphones deals lately, but have you seen Minions headphones lately? These Minions Over Ear Headphones are so awesome. They were originally $27.99 but right now you can call them yours for just $23.77. These would be great for the kids to play their computer games or for watching movies. I would even sport these while listening to my iPod if they fit my head to be honest.
There also happens to be a variety of plush toys and action figures on sale from $19.99 down to $14.97. The Minions Deluxe Action Figure Banana Munching Stuart is sure to be a popular addition to anyone's Minions collection. For just $14.97 how could you say no to this adorable guy?
Out of all the plush toys that are on sale for $14.97, I would have to say this Minions Deluxe Plush Buddies Gone Batty Minion is my absolute fav. I just want to cuddle him! He is sporting adorable fangs and a classic vampire trench coat. He may just be cuter than Edward from Twilight. Can you picture this little guy sitting on your office desk or between your pillow on your bed?
ToysRUs.ca even offers free shipping on orders over $49, so your best bet is to spend that much because the shipping charges can be pretty hefty otherwise. I mean come on, you should be able to fill your cart with $49 worth of these adorable Minions. I know I can!
(Expiry: Unknown)