Women's Hi-Tec Skamania Waterproof Hiking Boots Only $49.39 + Shipping @ Marks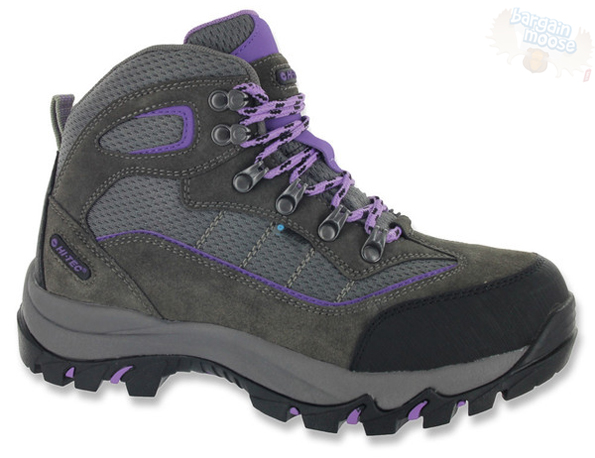 Not everyone has a pair of hiking boots stashed in their wardrobe… they're not exactly a wardrobe staple. But if you're a fan of the outdoors, hiking boots are definitely a must-have. There's a really sweet price on these Women's Hi-Tec Skamania Waterproof Hiking Boots in the sale at Marks.com right now. While they don't state an "original" price, you can currently grab these hiking boots for a fantastic price of $49.39.
When you click through above, you will see that the boots are priced at $54.88. In order to get them for $49.39, simply sign up to the email updates at Marks.com for a free 10% coupon code. Use that on your order! If you've signed up in the past, perhaps you could get your partner or another household member to sign up to claim the free coupon code to use on your order.
Here's the price you should see when you do so:

When I subscribed to the mailing list with a new email address, I got the 10% coupon code through instantly.
Shipping
Shipping to your home from Marks.com is a flat rate of $6.50 which is a bit of a bummer. But it's good that the 10% coupon code is saving you $5.49… so that almost makes up for the shipping fees. :)
Price Comparison
I believe that this pair on Amazon is identical to the hiking boots above, and they're priced at $160. They are also $95 here on Shoeme.ca. It's hard to find the exact same pair of Hi-Tec hiking boots at many other online Canadian stores, but I can show you some other models just as a generalised price comparison. There's a similar pair here at Adamsaab for $142, a similar pair here for $125 @ Mec, similar ones here for $69+ @ Hi-tecstore.ca, and a similar pair here on CanadianFootwear for $80. All in all, the sub $50 price from Marks is excellent, in my opinion.
Sizing
Sizing availability is very good; Marks has every half-size available from 5 through to 11.
Reviews
On the Marks website, there are only 4 reviews of this exact pair of shoes. However, there seems to be a running theme – they are sized a little small. Check this review out, for example:
As you can see, the reviewer was happy with the fit of the next size up from their regular shoe size. I'd recommend you take that into consideration when you place your order.
(Expiry: Unknown)