Up to 74% off: Niceshoes.ca Clearance Sale (E.g. Steve Madden, Crocs, Sanuk, Rocket Dog & More)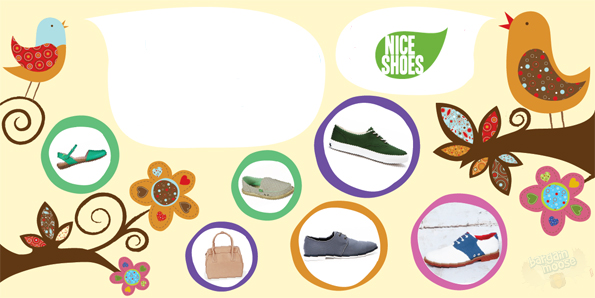 One of our diligent couponing Moosers recently discovered a Canadian shoe shop called Niceshoes.ca, a Vancouver based store which also sells online. We were setting up a coupon page for these guys and I noticed that there were some pretty hot deals in their clearance pages, so I wanted to show them to you too. The clearance section has at least 50% off, but I also found deals at up to 74% off!
Before I start showing you some specific items in the clearance sale, please note that sizing is quite limited in this area. If you have a hunt, you just might be able to find a really good bargain in your size.
The headliner I've written states that there is up to 74% off select shoes from Niceshoes.ca. That in particular applies to these items:
Here are a few more highlights of items in the women's clearance sale:
And here are some bargains in the men's clearance sale:
Nice Shoes also has clearance accessories, which you can shop here. Examples:
10% Student Discount?
If you're a student, you can also get an extra discount on your order – details here. You have to email and request a code, which then gets you 10% off regular priced items (I don't think it applies to the sale items above, but I cannot be sure as I am not a student). If you're a student, it's worth a try.
What About Shipping?
Any purchase you make from the Nice Shoes clearance section will have a shipping fee, you cannot avail of the free shipping on a $100 spend. Shipping depends on how much you are spending. E.g. I tested it on one pair of shoes and shipping was $12, on two pairs it was $15. That's a bit of a bummer, so you might want to consider ordering with a friend or someone in your family, and see if you can split the shipping costs. Alternatively, for those of you in Vancouver, why not collect at the Nice Shoes store for free?
(Expires: never?)